Endless Forms Audio Guide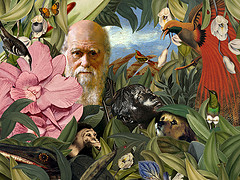 Created:
2009-06-09 08:57
Institution:
Fitzwilliam Museum
Description:
This collection contains video and audio versions of the Audio Guide for the Darwin Endless Forms Exhibition - an exhibition held at the Fitzwilliam Museum from 16 June - 4 October 2009 (http://www.darwinendlessforms.org/).

A tour of selected exhibits with commentary by the exhibition curators Jane Munro and Diana Donald.
This collection contains 23 media items.