12th Annual Disability Lecture 2015: "Laughter as a Catalyst for Change"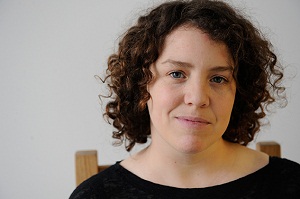 | | |
| --- | --- |
| Created: | 2015-05-15 09:44 |
| Institution: | Accessibility and Disability Resource Centre |
| Description: | Writer, artist and part-time super-hero Jess Thom is 'changing the world one tic at a time'. She spoke about the often misunderstood neurological condition Tourettes, which causes her to say 'biscuit' up to 16,000 times a day. Performing and writing are transforming her experience of Tourette's, as well as challenging the perceptions of audiences. She also discussed the power of humour and art to create change, her experience at University and the importance of the Access to Work and Disabled Students' Allowances schemes. |
| Website: | http://www.disability.admin.cam.ac.uk/thinking-about-disability/annual-disability-lecture |
This collection contains 1 media item.